Skull & Shackles
Aroden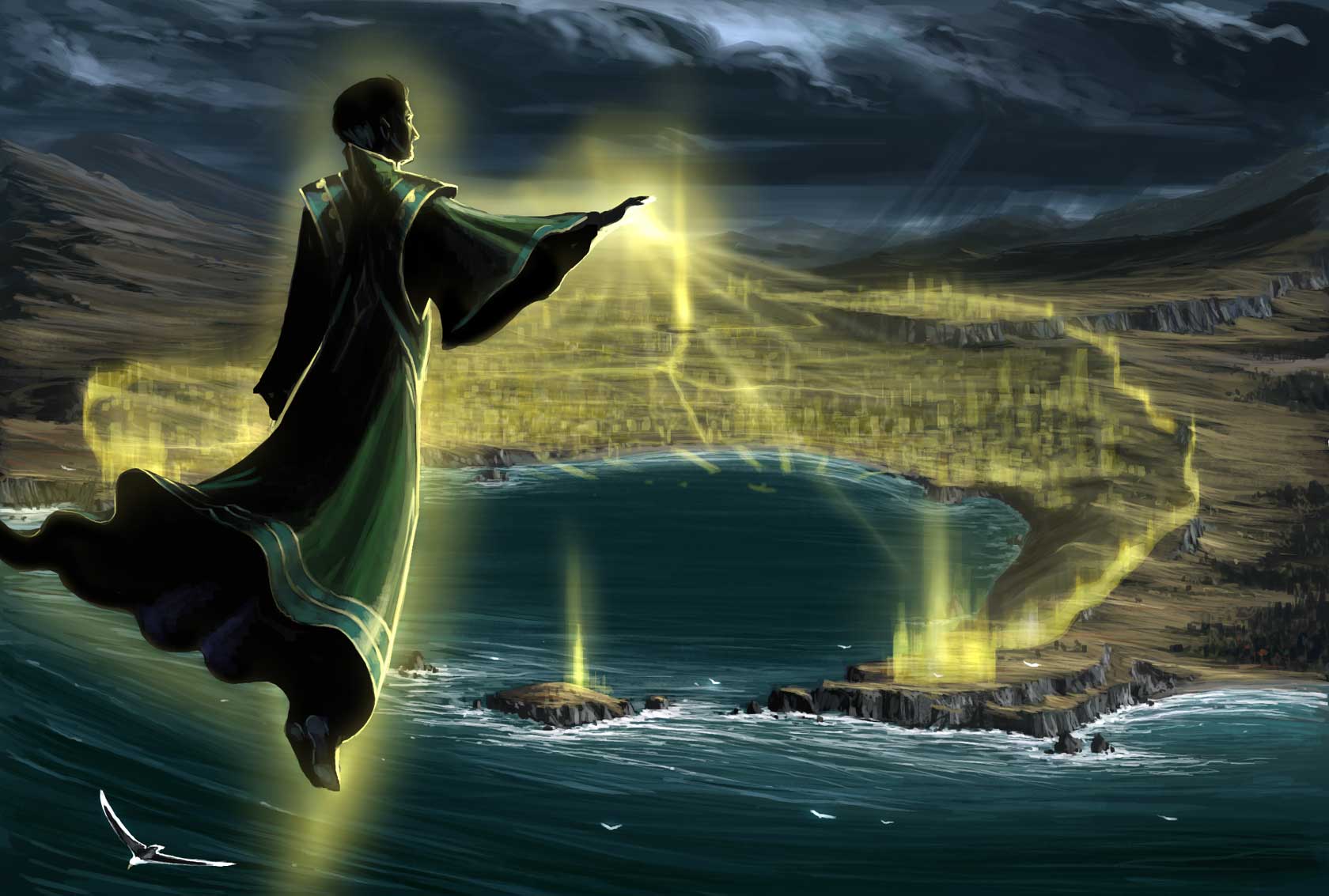 Aroden (pronounced AIR-oh-den) was the immortal Azlanti human who raised the Starstone from the bottom of the Inner Sea in 1 AR, founded the city of Absalom, and became a living god.
Aroden was an immortal descendant of the ancient human kingdom of Azlant which sank below the waters of the Arcadian Ocean in -5293 AR, when the Starstone fell from space. The impact created the Inner Sea and cast the world into a thousand years of darkness.
Somehow Aroden survived. Thus, he is considered the "Last of the First Humans" because he was (by several thousand years) the last "pure-blooded" High Azlanti to die. Other Azlanti survivors of the cataclysm interbred with other humans and, of course, died of old age.
Aroden was a god of human culture, innovation, and history. An important prophecy known as the Starfall Doctrine suggested that he was to manifest in Cheliax in 4606 AR, marking the beginning of a long-awaited Age of Glory. Instead, at the appointed hour, Golarion was racked with three weeks of storms (leaving the Eye of Abendego as a lasting reminder). When the weather broke, the clerics of Aroden found themselves disconnected from their god, and all presume Aroden is dead.